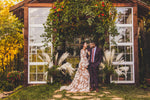 Virginia Styled Shoots for Photographers
Our greenhouse styled shoots for 2021 are open for registration! 
These styled shoots are designed to give photographers a boost in their portfolio. Newbies or experts, this is for everyone! There are no formal classes but of course, please bring all your questions! This is an excellent opportunity to network in a safe, comfortable setting. And of course, get incredible images in a one-of-a-kind place!
I take care of everything - models, attire, hair, makeup, florals, styling, etc. You, the photographer, show up and shoot everything I've set up! Use these images however you wish! It's all designed for incredible portfolio building and unique, one-of-a-kind images. 

Each date will have a bride/groom model. 

Dates: June 27, 2021 | July 18, 2021 | August 22, 2021

Seats Available: 8 seats per date
Investment: $500
Time: 4:00pm - 7:00pm